This division has the makings to be competitive for years to come. Refreshing to see after the Patriots dominated for so many straight years. The Bills are the favourites, but it wouldn't surprise me to see the Dolphins or Patriots win the AFC East. There are a lot of question marks surrounding the majority of the QBs in the division. Tua had a poor rookie year, Newton couldn't throw a ball last year and Zach Wilson is obviously a rookie. Unless last year was a fluke for Josh Allen, the Bills will win the division for the second straight year.
In order of where I think each team will finish the season:
1) Buffalo Bills: The Bills had an impressive season last year. I see that continuing into this year. I don't see many faults on this team. I love the addition of Emmanuel Sanders, who for some reason never seems to get enough love. Singletary and Moss are a great RB duo. Either of them capable of taking over a game. The Bills have a great offensive line that will give Allen time to extend plays and hit Diggs deep. Their defense is a fun group that I only see getting better.
2) Miami Dolphins: Tua Tagovailoa. I can go on and on about how much-improved the Dolphins are, but their success lies squarely on the shoulders of Tua. Scary to think about as a Dolphins fan. In any case, the Dolphins did a great job adding deep threats for Tua in Will Fuller and rookie Jaylen Waddle. Word on the street is that Waddle is the next Tyreek Hill. Look for Gesicki to be a bigger part of this offense. Myles Gaskin will need to do a little more running the ball to relieve some of the pressure off of the sophomore QB. Miami's defense will be top 10 this year. Keeping Howard was huge.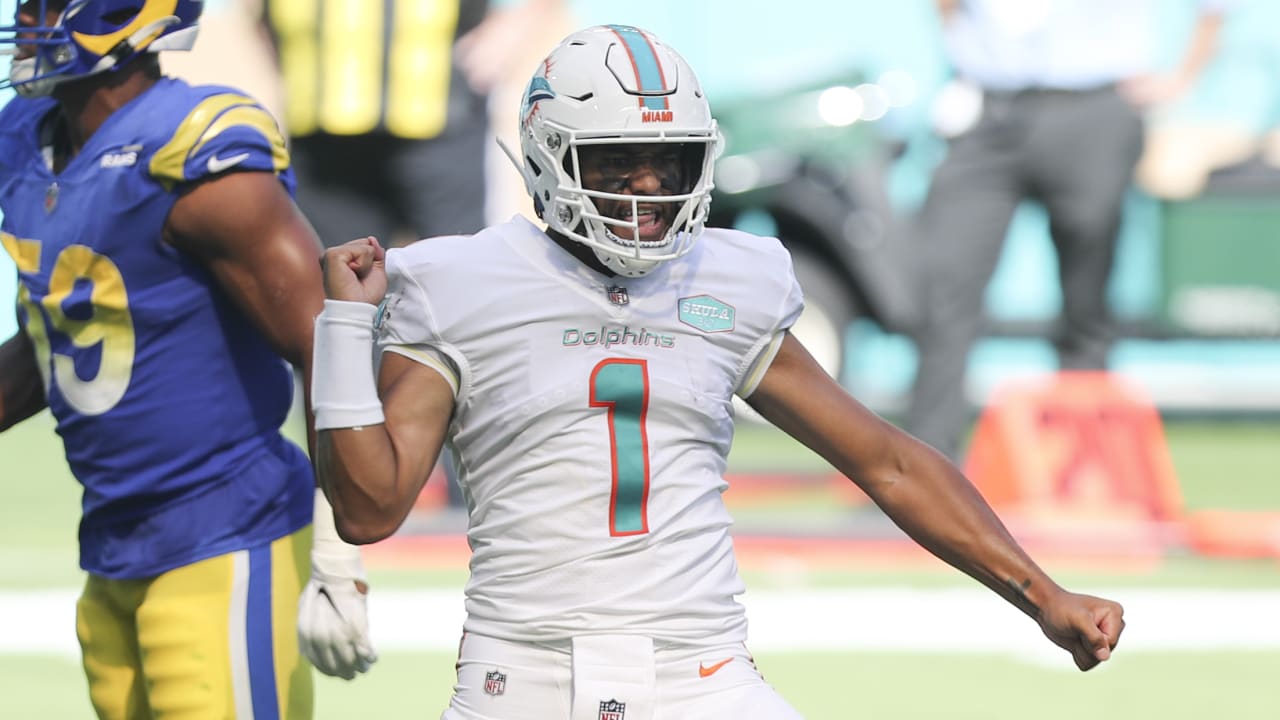 3) New England Patriots: You gotta figure that the Patriots will have a better season than last year's. I expect them to battle for a wild card spot until week 18. If Belichick wants to give them the best chance to win another Super Bowl, he will need to strongly consider naming Mac Jones the starting QB at some point. Jones is the perfect fit for the Pats. I say Newton loses his starting spot by week 6. Luckily for New England, a ton of their guys on the defensive side of the ball will be back this year. I really like what they did this offseason and think that Hunter Henry will have an immediate impact.
4) New York Jets: Jets fans have reason to be excited. I think Zach Wilson is the real deal. He's look very solid in preseason and is developing a great connection with Corey Davis. Davis was overshadowed by A.J. Brown in Tennessee, but now he'll have the opportunity to show how good he truly is. They had a great draft even if you exclude the Zach Wilson pick. Michael Carter was a steal in the fourth round. Denzel Mims will be a great WR as long as he can stay healthy. The Jets obviously have a ton of holes to fill, especially on defense, but I expect at least 5-6 wins from them this year.