Last week Terry and I had a chance to speak to former Montreal Expos and Miami Marlins executive Vice President David Samson. Our expectation was that this would be a contentious interview. The way David Samson became aware of us is because of something I rarely do. I rarely call people out on twitter. I'm not a keyboard warrior and I prefer to speak to people directly rather than hide behind a dimly lit blue screen.
Late 90's and early 2000's baseball holds a dear place in my heart. I grew up as a huge baseball fan. I was in high school and then early college years and it represented the period of my life that was the last truly free summers of my life. Sure, I had jobs but I hadn't yet started my career and the romantic ideals of wasting summer days in the Olympic Stadium fill me with a level of nostalgia that seems to be reserved for this specific experience alone.
Perhaps it was that specific nostalgic feeling that led me to tweet out an insult to David Samson. To my surprise, Samson responded and after a few messages, the interview was booked. While I had a lot of questions about a multitude of subjects Terry and I decided that we would talk to Samson about his time with the Montreal Expos. We wanted to ask him specific questions about his time here, what led to the team's eventual demise and we wanted to press Samson on what we felt he and Jeffery Loria did to appear as though they did everything possible to save the team but in reality had no intention to do so. Please have a look at the interview and let us know what you think of the situation.
This was our premise.  We also felt it was about time that Samson answered to Montrealers and we wanted to be the voice for the community.  This was not as well received as we thought it would be but, those who ask no questions get no answers. The people who were most insulted by our conversation with the former Expos executive largely didn't listen to the interview.  Nonetheless, we found the process interesting and the conversation enlightening. 
Firstly, in my 40-50 hours of research I learned a ton about the team's local owners. While I've never been a fan of the ownership of Claude Brochu, Jean Coutu and others, I learned to really dislike their tenure of the team while trying to prove that Samson and Loria killed my favorite team. During this research, I learned a lot about the team's local owners. I found myself growing angrier and angrier as the local businessmen who looked to the opportunistic american owners as a patsy for their unwillingness to invest in the team.
David Samson did in fact answer all of our questions and he did not evade any of the topics. He answered everything and did so eloquently and comprehensively. However, there are several contentions I still hold despite Samson's explanations. Firstly, while the Blue Jays/English language television deal would eventually paralyze the Expos with regards to broadcast and RDS' broadcast deal was pitiful, I do feel as though the Samson/Loria approach of taking no money rather than "not enough" was not an appropriate solution. Terry and I contended that this move was an attempt to show the city that the pair did "everything they could" to keep the team here.
Another similar situation was the handling of the ill-fated Labatt park.  The contention that an outdoor field in cold weather is one that I simply reject.  We've seen outdoor fields work in the North-Eastern United States, we've seen it all over colder parts of Europe when it comes to their soccer fields and of course, our very own Saputo stadium. The budget set out was of course an underestimation and Samson and Loria went to the provincial leadership and asked for public funds during a recession.  It is also important to remember that the then Lucien Bouchard led Parti Quebecois had a long standing and mutual dislike with the Bronfman family (stemming from when patriarch Charles Bronfman threatened to move the team after the Parti Quebecois won their first election in 1976).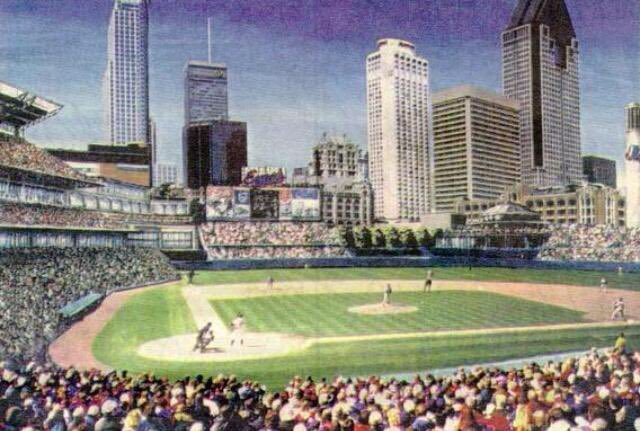 However, it is my belief that the American ownership group saw this as an opportunity to provide the government with an ultimatum (that they knew the government would find unacceptable) and initiate their exit strategy. The fans were already completely betrayed by this point, the Olympic stadium was falling apart and the recession was hitting hard in the 514. In retrospect we can look at what the Peel Basin has become and how tourism has been revived in our great city and we can imagine how the centerpiece of Montreal's beautiful summer packed with festivals, affordable alcohol and incredible weather would have been a stunning 34'000 capacity stadium.
In the end, it would be nonsense to believe that the ownership group that were some of the richest owners in Major League Baseball allowed Jeffery Loria to assume controlling interest in the team without believing that they were in fact the ones who abandoned us. They were not willing to do what it would take to keep the team here.  Whether or not you believe that David Samson's explanations are forthcoming, you cannot place the blame solely on him and Loria.  My personal belief is that the pair took advantage of a situation and did not place the priority on keeping the team in the city. The interview ended in a way I did not expect. When asked if Samson had any regrets he told us that, twenty-one years after he left the team his legacy was still that he was regarded as one of the chief reasons for the team no longer being in Montreal.  Whether or not you believe he did everything he could to save the team, I don't think even he realized how haunted he would be by the team's wounded fanbase.